Put both devices on the same Wi-Fi network or turn on Bluetooth for both of them.
Launch Real Piano on one device. Go to Settings, then tap the Connect tab. On the other device, launch the Remote app.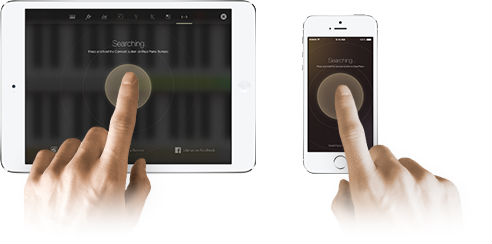 Tap and hold the big buttons on both devices at the same time, so that Real Piano and the Remote can search for each other and confirm the connection.
Usually this step takes only a few seconds.

Once you see Connected on both devices, it means your Real Piano has been connected with the Remote app.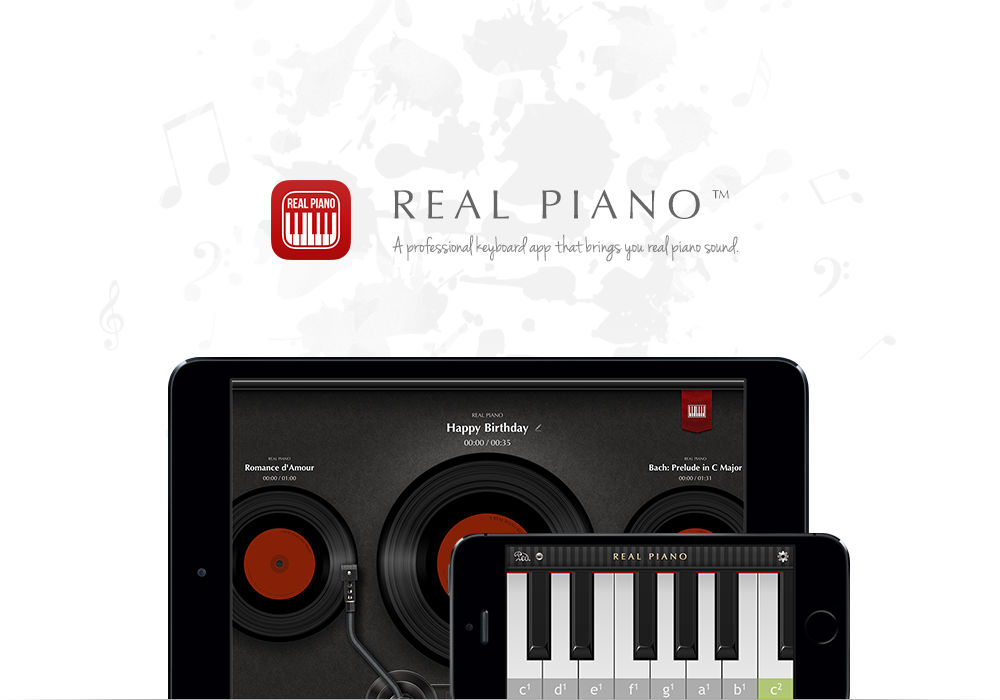 Real Piano produces authentic piano sound quality that was sampled from a real grand piano — essentially putting a grand piano right into your hands. In addition to grand piano, it also plays guitar, bass, harp, marimba and music box. It offers a set of audio effects, a variety of customizable key labels, professional tuning and transposition functions, as well as recording & sharing features (iPad only).
Learn more about Real Piano™ App
Apple, the Apple logo, iPad, iPhone, and iPod touch are trademarks of Apple Inc., registered in the U.S. and other countries. App Store is a service mark of Apple Inc.
Microsoft, Windows, and Windows Store are either registered trademarks or trademarks of Microsoft Corporation in the United States and/or other countries.
© 2014 Cookie Apps, Inc. All Rights Reserved.